A novel by Craig Smyres
This is a free pdf ebook.
© Craig Smyres, 2003.
Any commercial use is prohibited.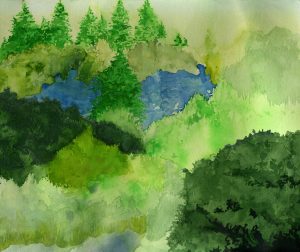 This is a story told through the eyes of a young woman who grows up on a California gold mine and in Reno, Nevada.  Of course Joan is the second person to fly in a spaceship into the future.  She flies alone in the abyss for five and a half years.  Her old friend Tom was the first to take that leap of faith.  The future is not all about lawless desert dystopia, most people live comfortable lives in places like Submareno.
Getting the science right adds to the visceral art.